It seems ironic that
Damien Glez
's cartoon image of a gold FIFA soccer cup
appeared in the shape of South Africa in 2010.
South Africa was the first African nation to host the final of the FIFA cup.
It was also the first time that the host nation was eliminated in the first round.
Glez is from Burkina Faso (until 1984 - Republic of Upper Volta) in West Africa.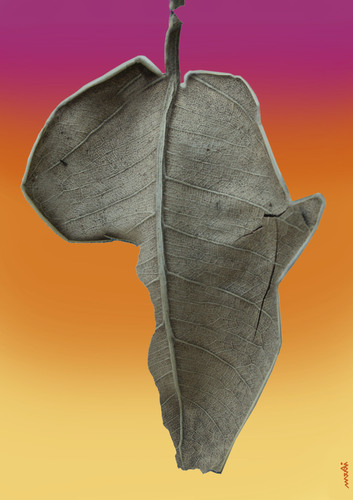 But
Medi Belortaja
- August 26 2011
produced this image of Africa -
symbolising poverty and hunger.
His view was from Tirana, Albania.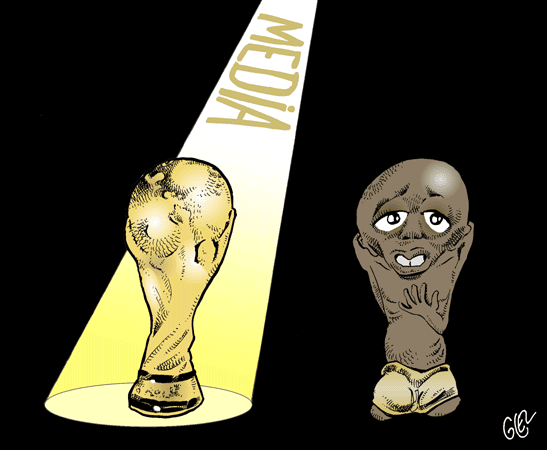 However Glez did produce this cartoon as well.
glossy
fevered words
squash
the hungry worlds
for a little while